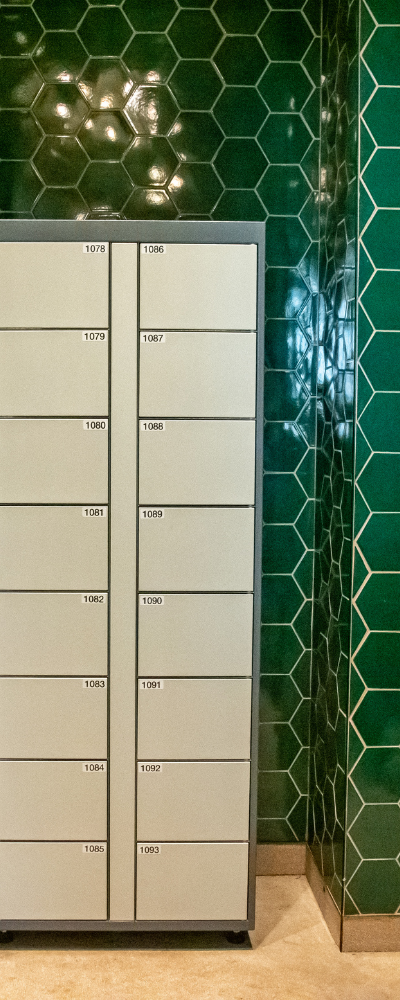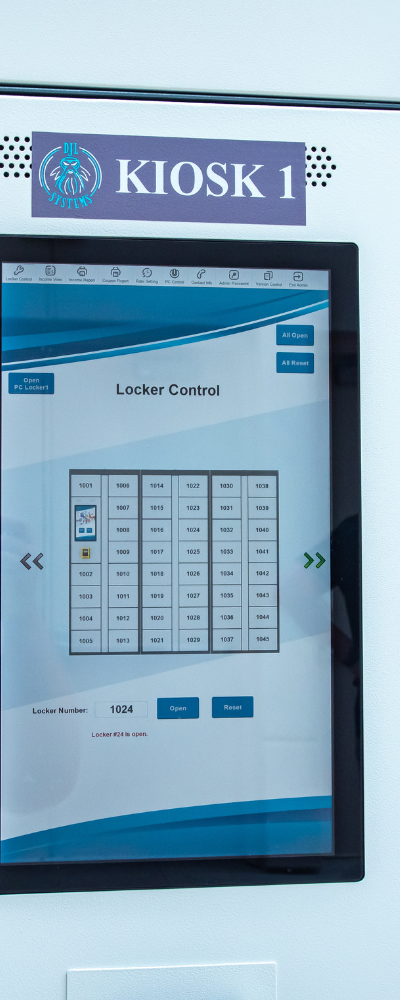 Electronic Locker Systems
No one is more familiar with lockers than Davy Jones. We provide tailored locker solutions for venues of all sizes. Our goal is to help venues establish stronger customer loyalty while also creating the opportunity for additional revenue streams. We offer a variety of different locker systems, depending on the needs of the business, ranging from standard key-entry lockers to keyless kiosk systems
Why Davy Jones Lockers?
Increase Revenue – strategically placing our lockers near high traffic areas encourage locker rentals. Seasonal pricing, discounts and membership programs are meant to increase revenue while also keeping the guests in mind
Optimize Staffing – our locker systems are designed to accommodate electronic payments so there is no cash handling by employees. The system also make it easy to optimize nightly cleaning and parts/service issues as well
Increase Guest Loyalty – our lockers are easy-to-use and reduce the chances of big lines. With the ability to access their valuables at any time, your guests now have the peace of mind that they can just relax knowing their items are safely stored

Electronic Locker Systems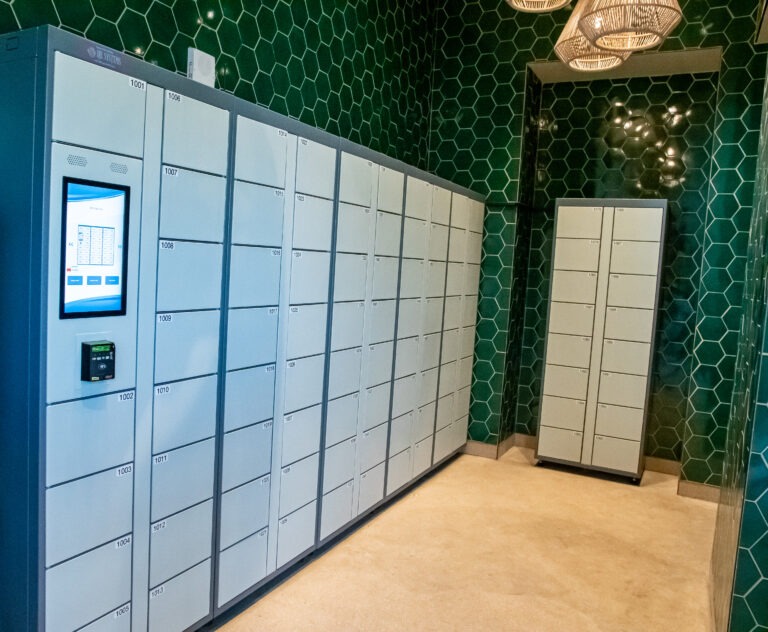 No one is more familiar with lockers than Davy Jones. We provide tailored locker solutions for venues of all sizes. Our goal is to help venues establish stronger customer loyalty while also creating the opportunity for additional revenue streams. We offer a variety of different locker systems, depending on the needs of the business, ranging from standard key-entry lockers to keyless kiosk systems
Why Davy Jones Lockers?
Increase Revenue – strategically placing our lockers near high traffic areas encourage locker rentals. Seasonal pricing, discounts and membership programs are meant to increase revenue while also keeping the guests in mind
Optimize Staffing – our locker systems are designed to accommodate electronic payments so there is no cash handling by employees. The system also make it easy to optimize nightly cleaning and parts/service issues as well
Increase Guest Loyalty – our lockers are easy-to-use and reduce the chances of big lines. With the ability to access their valuables at any time, your guests now have the peace of mind that they can just relax knowing their items are safely stored
Benefits of Electronic Locker Systems